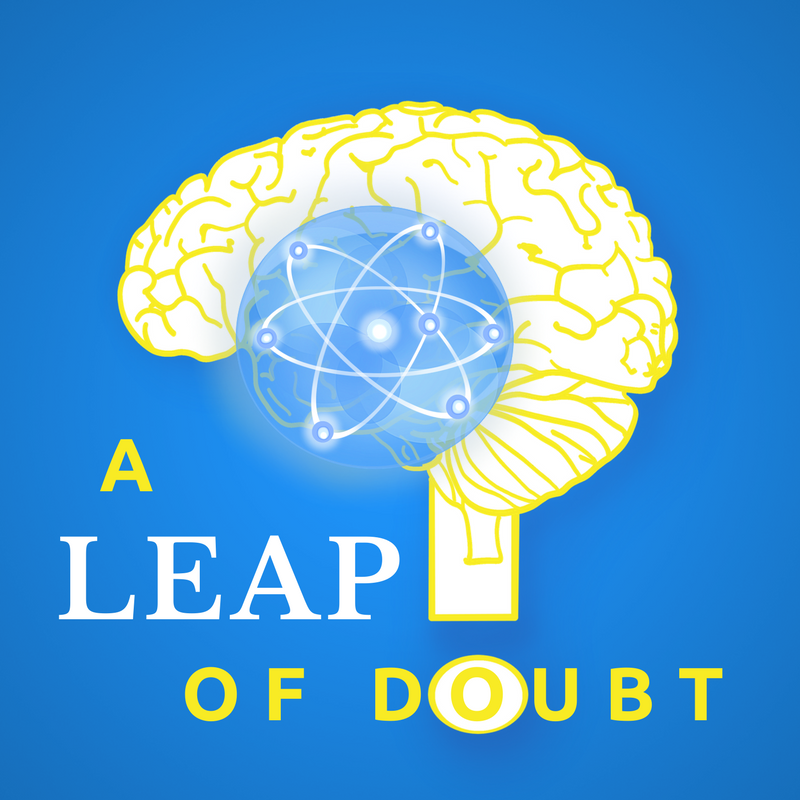 In this episode, we explore the issue of women's reproductive rights. The historic 1973 Supreme Court decision Roe v. Wade upheld women's dignity and placed constitutional protections around women's freedom of choice and right to control their own body by making abortions legal in the United States. But this human right has been under constant attack by the anti-choice movement in the four decades since. Dr. George Tiller, the late-term abortion provider who was murdered by a gunman in a church in May 2009, often made the statement that people need to listen to women and understand what they are going through. I'm doing my own small part in this discussion by speaking with two women in this episode for whom abortion and reproductive rights is important.
In the first part of this episode, I speak with Amy (the one with a 'y'), one of the two hosts of the Secular Soup podcast, who shares her perspective as someone who worked at a Planned Parenthood clinic. We discussed what Planned Parenthood actually does (including all the basic care services that do not include abortion), her experiences with protecting patients from protesters, what life was like for women before Roe v. Wade, the Targeted Regulation of Abortion Providers (TRAP) laws that have been quietly put into legislation by anti-choice lobbies, and why the pro-choice side should be unapologetic about upholding abortion as a human right.
In the second part of this episode, I interview Jen of the Not Another Atheist Podcast about her own personal experiences with the abortion procedure and how to effectively debunk myths associated with it, including the myth that most women regret their decision to have an abortion.
Secular Soup podcast: https://www.spreaker.com/show/secular-soup
Not Another Atheist Podcast: https://notanotheratheistpodcast.podbean.com/
Recommended resources:
Dr. George Tiller clip: "I'm a woman-educated physician": https://www.youtube.com/watch?v=V52JQ4Z3rjs
Documentaries:
Soldiers in the Army of God (HBO, 2000)
12th & Delaware (HBO, 2010)
After Tiller (Doc Club, 2013)
Trapped (Roco Films, 2016)
Ann Fessler, The Girls Who Went Away: The Hidden History of Women Who Surrendered Children for Adoption in the Decades Before Roe v. Wade (New York: Penguin Books, 2006)
Susan Wicklund, This Common Secret: My Journey as an Abortion Doctor (New York: PublicAffairs, 2007)
Dr. Willie Parker, Life's Work: A Moral Argument for Choice (New York: Atria Books, 2017)
Ruth Graham, "The Myth of Abortion Regret": http://www.slate.com/articles/double_x/doublex/2016/10/the_myth_of_abortion_regret.html
"Appeals Court Won't Reconsider Tennessee Abortion Measure Decision," Tennessean, February 28, 2018, https://www.tennessean.com/story/news/2018/02/28/tennessee-abortion-laws-case-amendment-1/383251002/
Join the official discussion group of this podcast at https://www.facebook.com/groups/alopdiscussion/
Consider supporting me Patreon if you enjoy the show: www.patreon.com/aleapofdoubt. Thanks to Jeff Prebeg, Jeanne Ikerd, and Torsten Pihl for being my patrons!
Follow me on Twitter at https://twitter.com/TheNatheist
The opening clip is an excerpt from the audiobook "God is Not Great" by Christopher Hitchens, courtesy of Hachette Audio. Text Copyright 2007 by Christopher Hitchens. Audio production copyright 2007, Hachette Audio. Used with permission.
The opening and ending music is "Jade" by Esther Nicholson and is used under license.