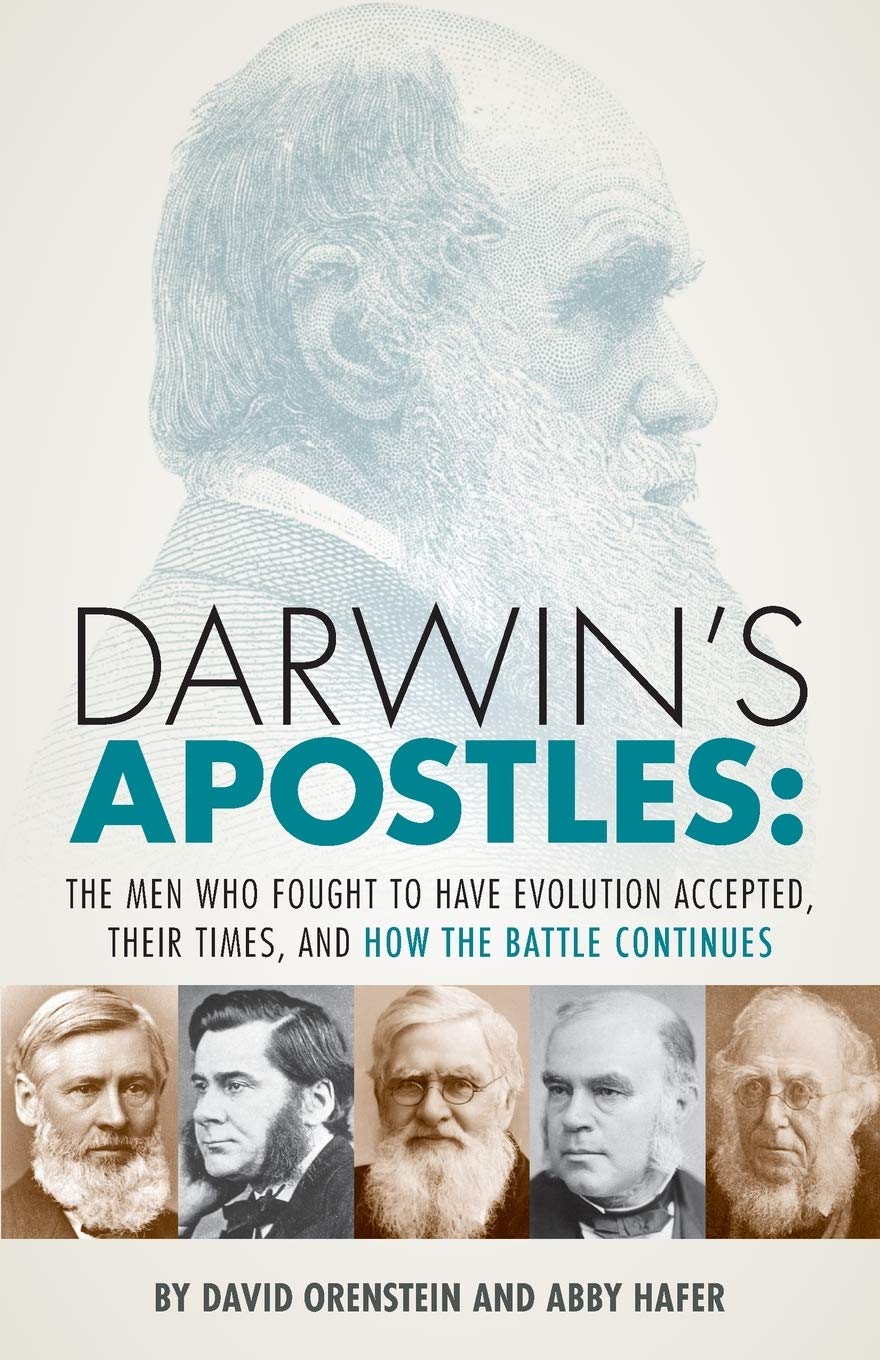 In this episode, I am joined by special guest Dr. David Orenstein, professor of Anthropology at Medgar Evers College of the City University of New York, to discuss his new book Darwin's Apostles: The Men Who Fought to Have Evolution Accepted, Their Times, and How the Battle Continues, co-authored with Dr. Abby Hafer and available soon from Humanist Press.
In honor of the upcoming 160th anniversary of the day on which Charles Darwin's Origin of Species was published, Dr. Orenstein and I talk about Darwin's life and times and the men who supported and advocated for both Darwin's and Alfred Russel Wallace's grand, independently uncovered theory of evolution by natural selection. We discuss the similarities and differences in the failed challenges and attacks against evolution by the church in the nineteenth century and in our own day, why creationism consistently fails and always will, and what the future of science education and evolutionary literacy among the general public might look like in the coming years.
Links
Excerpt from the book "Darwin's Apostles": https://thehumanist.com/arts_entertainment/books/darwins-apostles-the-legendary-debate
Order the book: https://tinyurl.com/rq2ewyg
Dr. David Orenstein on Twitter: https://twitter.com/Paleolibrarian
About Dr. Abby Hafer: https://americanhumanist.org/what-we-do/speakers-bureau/abby-hafer/
Dr. Abby Hafer's book "The Not-So-Intelligent Designer"(2015): https://tinyurl.com/v8oavom
Dr. David Orenstein's book "Godless Grace" (2015): https://tinyurl.com/yx7ngyy5
Darwin Correspondence Project: https://www.darwinproject.ac.uk/
Join the official discussion group of this podcast at www.facebook.com/groups/aleapofdoubt. 
Follow me on Twitter at https://twitter.com/TheNatheist. 
The opening intro and closing outro was written by Nathan Dickey, produced and edited by Rich Lyons and read by Deanna Joy Lyons.
Check out our website: https://reasonrevolution.org. 
Give us a like on Facebook: https://www.facebook.com/reasonrevolution.