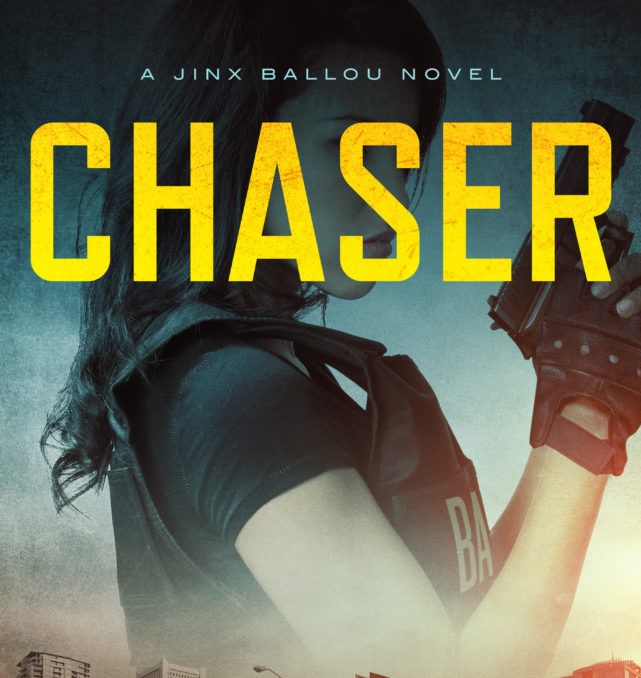 My guest for this episode is Dharma Kelleher. One of the few transgender authors in crime fiction, Dharma writes gritty novels (four in all, with more to come) about outlaws, renegades, and misfits, all with a progressive bent and written from a trans/queer perspective. Her novels include the Jinx Ballou Bounty Hunter series and the Shea Stevens outlaw biker series. She is a former journalist and currently a member of Sisters in Crime, the International Thriller Writers, and the Alliance of Independent Authors. Her work has appeared on Shotgun Honey and in the new "Murder-A-Go-Go's" anthology.
Dharma and I discuss her process of creating characters, researching gritty elements of society, and the challenges and joys associated with representing transgender women and men as the protagonists and heroes they deserve to be. We also dive into some history, discussing the Stonewall Riots of 1969 and Dharma's own personal story of transitioning in the early 1990s. For this episode, Dharma also reads the first chapter of "Chaser," the first book in her Jinx Ballou series.
Links
"Murder-A-Go-Go's: Crime Fiction inspired by the Music of The Go-Go's": https://downandoutbooks.com/bookstore/west-murder-go-gos/
Dharma Kelleher's website: https://dharmakelleher.com/
Dharma Kelleher on Twitter: https://twitter.com/zenpunkdharma
Dharma's YouTube channel: https://www.youtube.com/channel/UCMH4bZhCBufbzBh6w5HQgTA.
The Writer's Detective Bureau podcast: https://www.writersdetective.com/podcast.html
"Linda Fairstein: Literary Group Rescinds Honor over Role in Central Park Five Case," The Guardian, November 29, 2018, https://www.theguardian.com/books/2018/nov/29/linda-fairstein-mystery-writers-of-america-grand-master-award-rescinded.
Gavia Baker-Whitelaw, "Writers Want this Book Canceled for Misgendering its Protagonist," The Daily Dot, February 15, 2019, https://www.dailydot.com/irl/cape-doctor-book-james-barry-transgender/.
Kristian Wilson, "Forthcoming Book about Surgeon Dr. James Barry Has Sparked an Important Conversation about Trans Stories," Bustle, February 25, 2019, https://tinyurl.com/y2n2ghqj.
Trans Day of Remembrance (TDoR) has published a full list of the 369 transgender and gender non-conforming individuals who lost their lives in 2018: https://tinyurl.com/y3kfb9fx.
Join the official discussion group of this podcast at www.facebook.com/groups/aleapofdoubt.
Consider supporting me Patreon if you enjoy the show: http://www.patreon.com/aleapofdoubt.
Thanks to Jeff Prebeg, Jeanne Ikerd, Torsten Pihl, Chris Watson, Kim Bojkovsky, Freethinker215, and Rob Schreck for being my patrons!
Follow me on Twitter at https://twitter.com/TheNatheist.
The opening clip is an excerpt from the audiobook "God is Not Great" by Christopher Hitchens, courtesy of Hachette Audio. Text Copyright 2007 by Christopher Hitchens. Audio production copyright 2007, Hachette Audio. Used with permission.
The opening and ending music is "Jade" by Esther Nicholson and is used under license.
Check out our website: https://reasonrevolution.org.
Give us a like on Facebook: https://www.facebook.com/reasonrevolution.